The internet has been going nuts over the news of Bob Dylan's recent Nobel Prize win. Now I understand that it might be gobsmacking for some, but it is actually quite believable for people like me who indeed listened to the music that this rock legend created.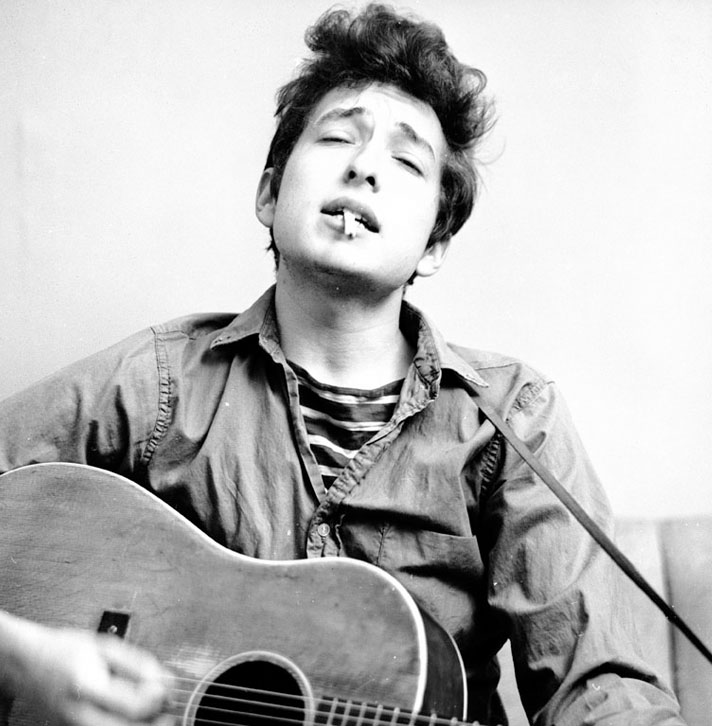 Bob Dylan was born on May 24, 1941 which makes him in his mid-70s as of 2016 and well his musical career kickstarted while some of our parents weren't even born.
He had already reached in his 60's when I listened to 'Knockin' On Heaven's Door' for the very first time, but I fell in love with the song immediately. The folksy groove and melodic rhythm really gave me a sense of longing for that kind of music.
Little did I know that Bob wrote and composed most of his songs, Knockin' on Heaven's Door really started to get into my head even though I hadn't experienced anything like what the lyrics talked about.
Isn't that just amazing? How somebody is able to touch you through a song and remind you of a time that you never really had?
Yes my adorable pumpkins, that's the kind of magic Bob Dylan makes. He is not only accredited with writing lyrics that are beautiful but he is often referred to as the 'poet laureate' of the rock era.
Awarding a Nobel Prize in Literature to a musician has been dubbed as one of the most revolutionary acts in the history of the award. No wonder the warriors sitting behind the computer screens have already started locking horns over comparing the artistic value of song lyrics with that of novels and books.
Dylan's win at the Nobel Prize landed him in a space where other laureates such as Leo Tolstoy and T.S. Eliot reside. Nobel Prize in Literature is awarded to an individual who has produced "the most outstanding work in an ideal direction".
Bob's exceptional lyrics and his way with the words has redefined not only the music world but even the world of literature. A well defined combination of art, music and feelings, his narrative lyrics have spanned over a wide range of reasons. The man is a poet at heart and he truly deserves this win.
Suffice it to say, Bob Dylan's achievement is just a symbolism of contemporary poetry winning a major award at a traditional ceremony. 
Art could be in any form, it would still be art. With Swedish Academy awarding Bob Dylan with the Nobel Prize, it is an ode to this modern-day artistry that got identified and celebrated for all the right reasons.
---
If you liked reading this, you might want to check out: